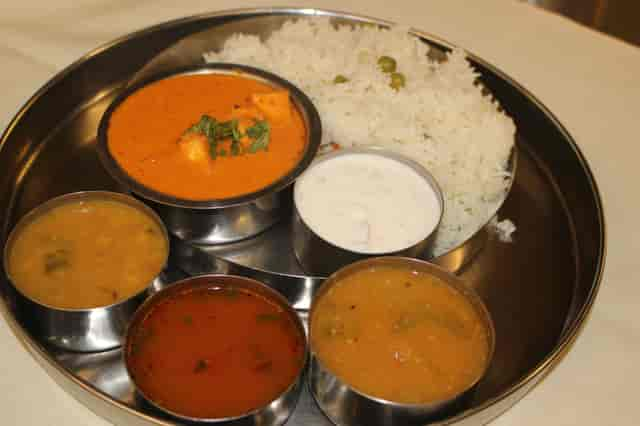 Maharaja India Cuisine
Always Fresh, Flavorful, and Made Just for You
About Us
Where you are our number one priority
​
Established in 1987 Maharajah India Cuisine of Colton California has really made a great impression to the people of the Inland Empire for consistently keeping the same great taste over the years with dishes primarily from South India. 

Our customers are our number one priority, it is vital to our staff that each person that eats at Maharajah India Cuisine leaves with a smile on their face and taste buds that are satisfied. 

Since we are a family owned restaurant, our guest will always feel at home and welcomed as soon as they enter the door.

Our cooks have been a part of the Maharajah family for more than 32 years. Ultimately it is them that we must recognize, for always executing the same dishes with the same great taste from South India, they make sure that each plate has the right amount of spices and arranged in a way that it is appealing to the eye, keeping our loyal customers coming back for more. Don't forget our spices are always imported from India.
Colton
1091 S. Mount Vernon Ave., Suite G
Colton, CA 92324

Monday:
11:00 am - 3:00 pm
Wednesday - Thursday:
11:00 am - 3:00 pm
Friday:
11:00 am - 3:00 pm
Saturday:
12:00 pm - 3:00 pm
Sunday:
12:00 pm - 3:00 pm
We are proud to announce that Maharaja India Cuisine NOW DELIVERS within a 5 mile radius with a minimum $40 order
($5 will be added over 5 miles. Maximum 10 miles)